I almost do a show at Marlborough NY, 2017
21/07/2017 – Trastero 109 Palma de Mallorca, Spain.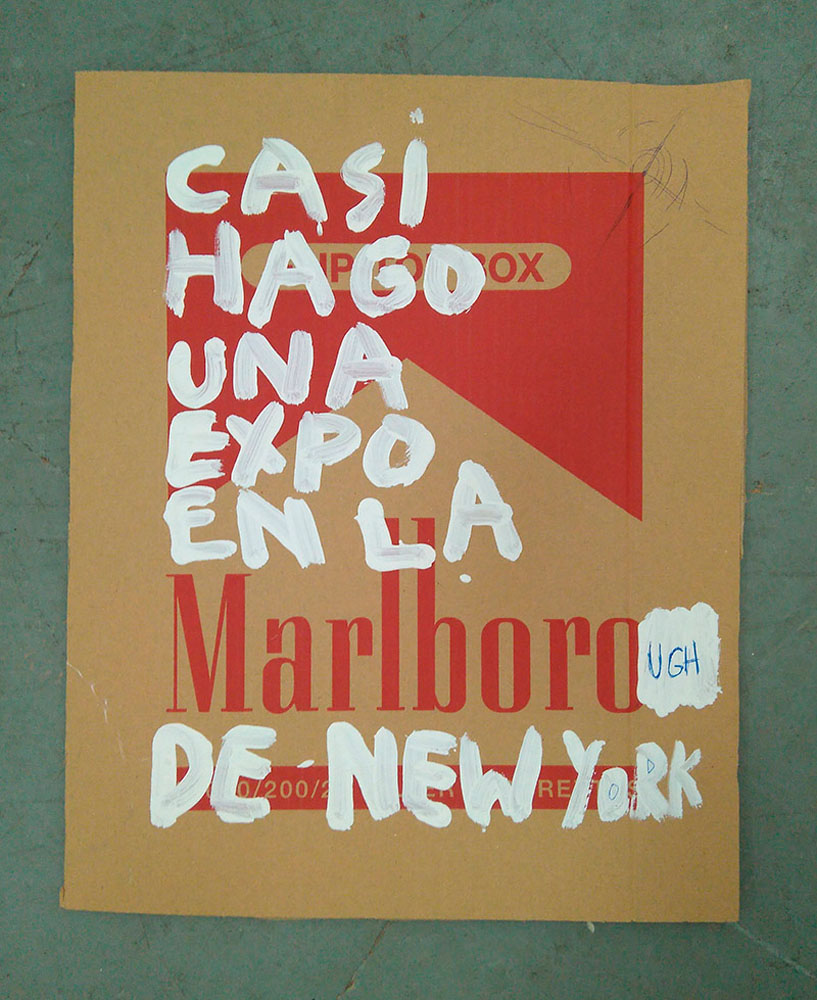 (esp)
En esta expo de un día para Trastero 109 vamos a contar la historia, que solo saben mis más allegados, de cuando estuve a punto de hacer una expo en la galería Marlborough de Chelsea (NY). Fue en 2014 cuando mi amigo Yago hizo de anfitrión por Barcelona de una curator que por aquel entonces vivía en Berlín, la llevó al Hangar, donde yo tenía el taller, y la curator se enamoró instantáneamente de mi trabajo, yo estaba fuera y no la llegué a conocer. El caso es que algunas semanas más tarde… Pum! recibí un mail de la galería mencionada para ver cómo podríamos hacer algo allí, después mails, Skype, paquetes… Lo demás ya es historia, la que voy a contar aquí. Llenaré el Trastero 109 con las sensaciones, documentos y obras a medias de esos momentos en los que rocé la gloria con mis yemas.
(eng)
In this daylong exhibition for Trastero 109, we will tell the story only my closest friends know of when I was about to do an exhibition in the Marlborough Gallery in Chelsea, NY. In 2014, my friend Yago hosted a curator from Barcelona who was living in Berlin. He took her to Hangar where I had my studio and she instantly fell in love with my work. (I was out at the time and didn't meet her). Some weeks later . . . Boom! I received an email from the aforementioned gallery inquiring about the possibility of working together. After that, emails, Skype, packages and the rest is history; this is the story which I will tell here. I will fill Trastero 109 with the sensations, documents and work from my brush with glory.
Imágenes de la exposición – Exhibition images
Video de la exposición – Exhibition video
Explicación de la curadora Amanda Schmitt (ella programaba la Marlborough de NY, y de casualidad estaba en Mallorca)
Curator Amanda Schmitt's explanation (she was programming the Marlborough in NY, and by chance she was in Mallorca)
Texto de la exposición
CON UNA FLOR EN LA MANO – Fidel Balaguer
Read More
Prensa – Press
ElPaís (esp)