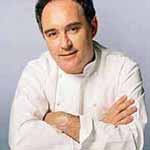 Dear Ferran, invite me to the Bulli for dinner.
Watching a documentary about your restaurant on TV, the boiled rice I was eating tasted much better.
Even though I am a precarious artist, I can offer you one of my artworks in return.
With love to your guests as well.
Always yours, Víctor Jaenada.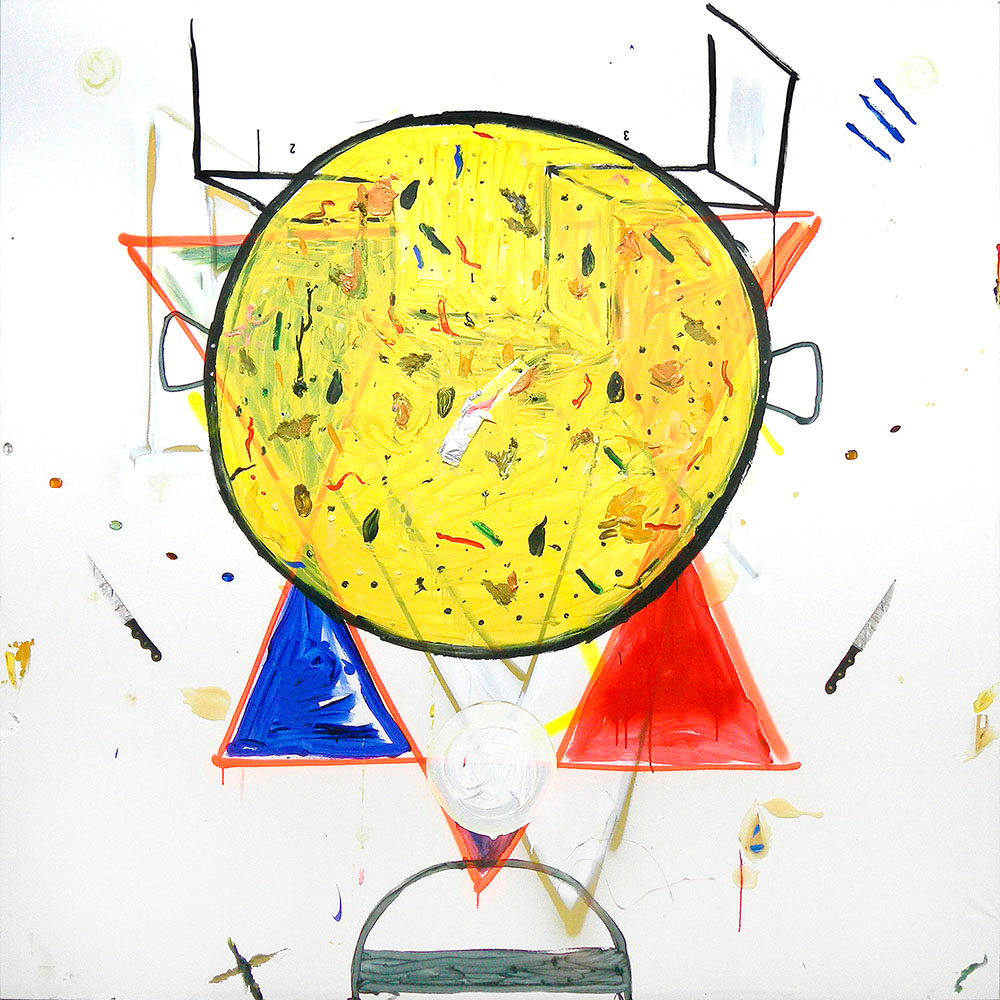 La Paella | Acrílicos, spray y collage sobre tela | 200 cm. x 200 cm. | 2009
The Paella | Acrylic, spray and collage on canvas | 78'7" x 78'7" | 2009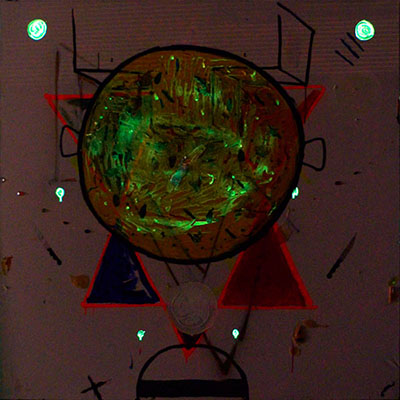 * Este cuadro brilla por la noche | This painting shines at night