Doing things, 2016
29/09/2016 > 31/12/2016 – Galería Balaguer Barcelona, Spain.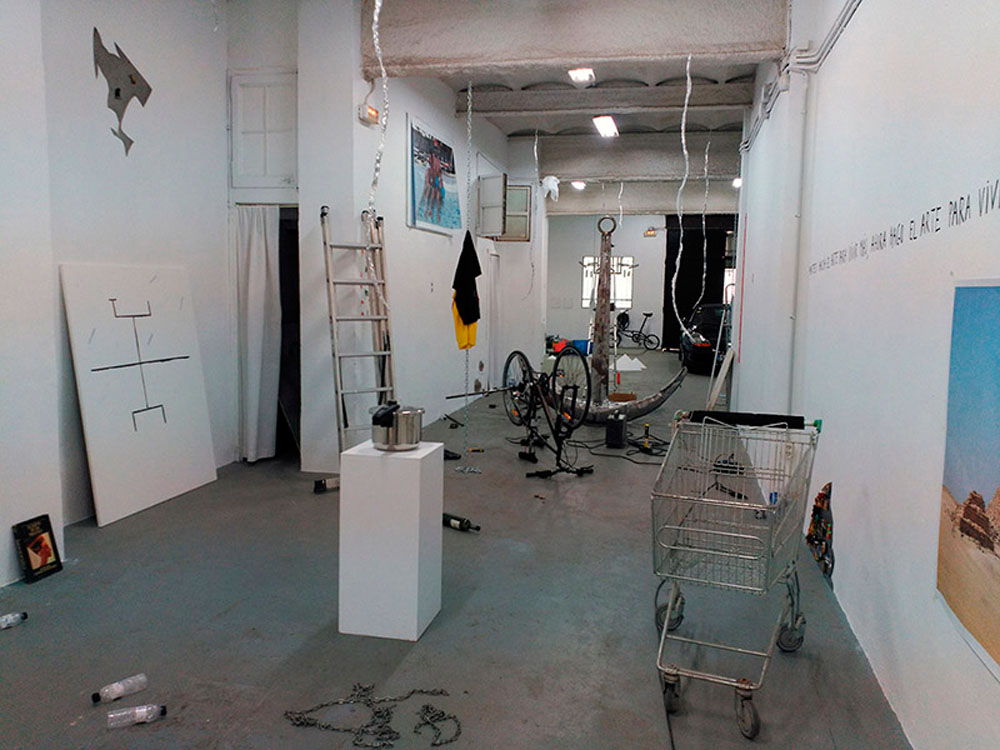 (esp)
Exposición-Obra multidisciplinar, aparentemente heterogénea y en distintos niveles de emisión, con el concepto de "Tiempo" como denominador común de todas las obras. El "Tiempo" entendido ampliamente y sin complejos, desde perderlo haciendo scrolling hasta las teorías de Stephen Hawking. Conceptos como lo eterno, lo provisional, lo inmediato, lo repetitivo y lo acumulativo, protagonizan este recorrido lleno de pequeños detalles. Cabe destacar de esta muestra el tono íntimo y personal de algunas de las piezas, que hablan abiertamente de temas como la paternidad, la vejez o la ansiedad. Todas las obras están creadas para esta exposición y/o se han realizado in situ en el espacio.
(eng)
"Hacer Cosas" is a multidisciplinary Exhibition-Artwork which is apparently heterogeneous and functions on different emission levels. The concept of "Time" is the common denominator in all of the pieces and is understood broadly and without complexes, it is even wasted by scrolling through Stephen Hawking's theories. Concepts such as the eternal, the provisional, the immediate, the repetitive, and the cumulative, are the protagonists of this detailed-filled journey. It should be noted that this exhibition openly discusses issues such as fatherhood, old age and anxiety, which lend an intimate and personal tone to the artwork. All pieces are exclusively created for this exhibition and/or have been made in situ in the gallery.
Imágenes de la exposición – Exhibition images
Detalles de la exposición – Exhibition details
Cartel de la exposición – Exhibition poster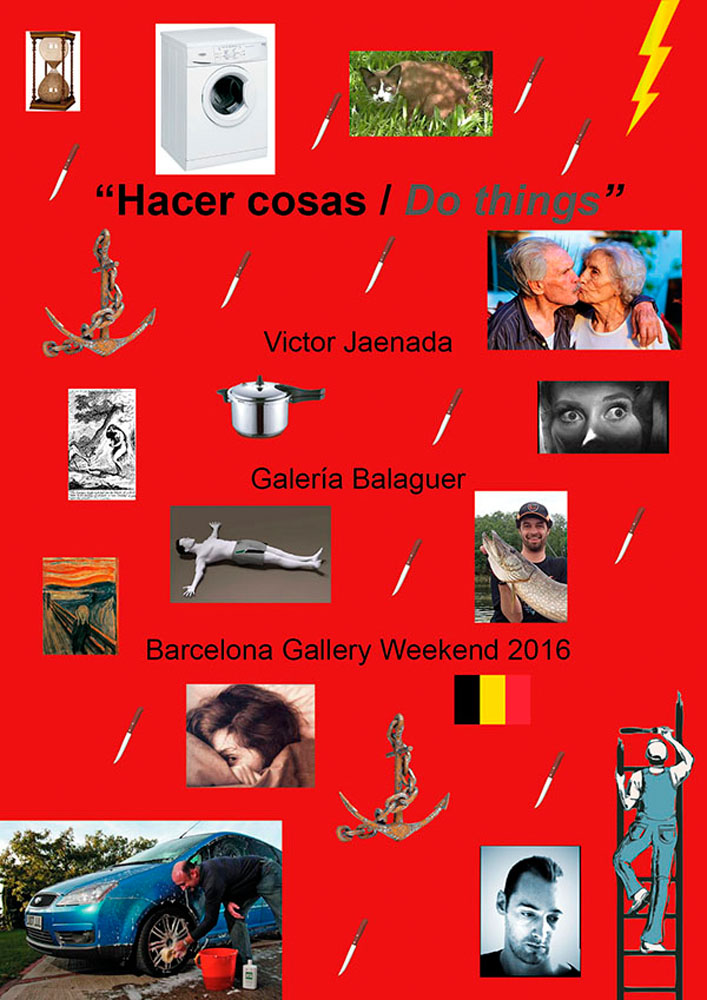 Más – More
Prensa – Press
Metal Magazine (esp)