Google, politics, misticism & family, 2015
25/09/2015 > 13/11/2015 – Galería T20 Murcia, Spain.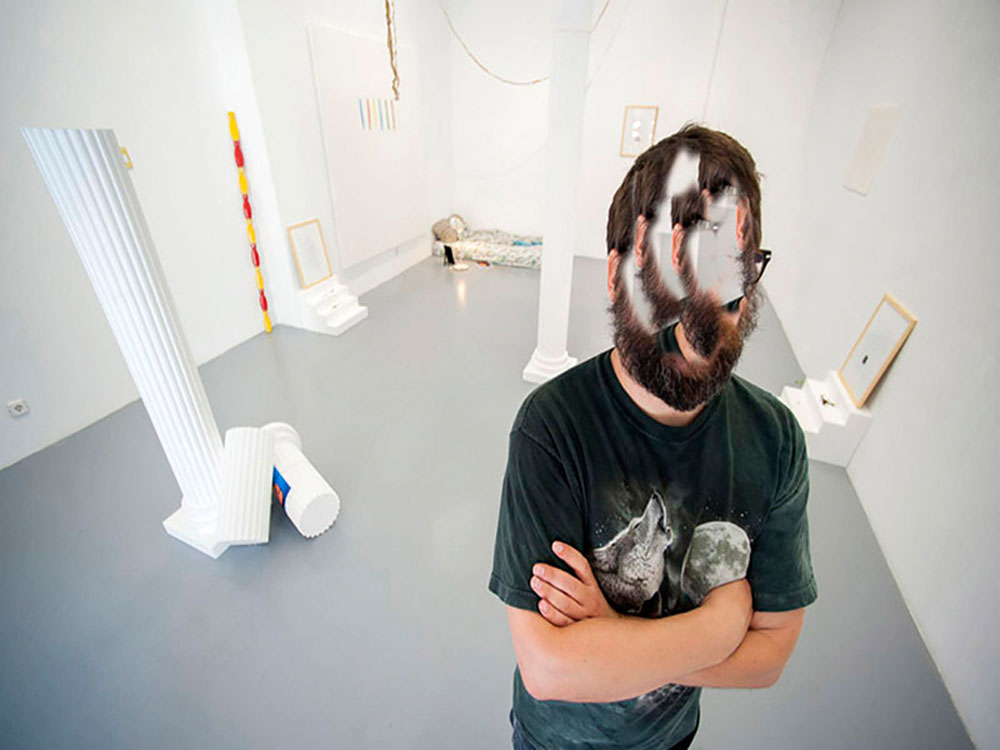 (esp)
En esta ocasión voy a intentar casar mi producción reciente de pintura y dibujo con obras nuevas más abiertas, como instalaciones o murales específicos. Pasaré cinco días y cinco noches en la galería definiendo la muestra, inmerso en un proceso de trabajo dinámico y cambiante. Se trata de ir acompañando al arte, y de que al final surjan con naturalidad las obras y encuentren por ellas mismas su lugar. Se tocarán temas de la cultura popular junto con otros de carácter más político como el conflicto catalán. También se harán referencias a otros aspectos de la sociedad actual. Nos adentraremos en un espacio bastante blanco, limpio y ordenado.
(eng)
On this occasion, I will try to marry my recent production of painting and drawing to new more open artwork, such as installation or specific murals. I will spend five days and five nights in the gallery defining the exhibition, immersed in a dynamic and changing process. It is about accompanying the art so that, in the end, the pieces emerge naturally, finding their own place. Popular culture themes will be played alongside others of more political nature, such as the Catalan conflict. References will also be made to other aspects of current society. We will enter a pretty white space, neat and clean.
Imágenes de la exposición – Exhibition images

Detalles de la exposición – Exhibition details

Video de la exposición – Exhibition video
Texto de la exposición
ENTRE LOS OMÓPLATOS – Nacho Ruiz
Exhibition text
BETWEEN THE SHOULDER BLADES –  Nacho Ruiz
Read More
Catálogo de la exposición PDF – Exhibition catalogue PDF
Prensa – Press
La Verdad (esp)